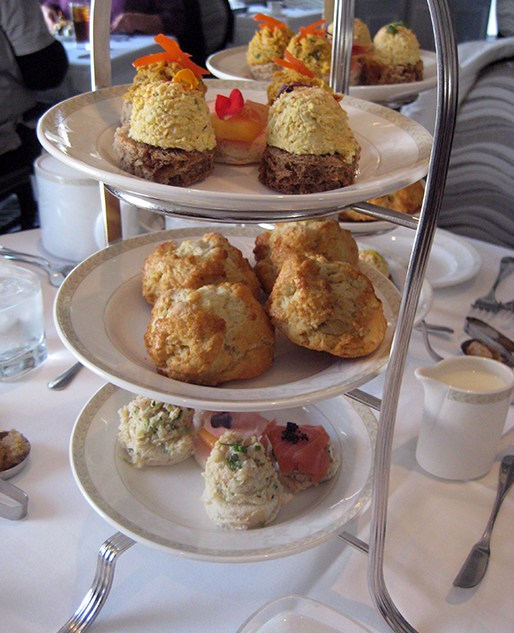 Happy 3rd Blogoversary to me! While I've been too busy eating to post much in the last year, I thought today would be a perfect time to update my site. (See previous blogoversary posts: Lego Marshmallow Pops and Pistachio Ice Cream.)
I have been to the Queen Mary many times for all sorts of occasions including my senior prom, an engagement party, a wedding and even a funeral. This latest outing was for my bi-annual tea with my mom, Debbie and Kim in December. (See previous tea outings: Millennium Biltmore Hotel and Beverly Hills Hotel Polo Lounge)
RMS Queen Mary is a retired ocean liner that sailed primarily in the North Atlantic Ocean from 1936 to 1967. Queen Mary was officially retired from service in 1967. She sailed for the last time to the port of Long Beach, CA, where she remains permanently moored. The ship now serves as a tourist attraction featuring restaurants, a museum, and hotel. The ship is listed on the National Register of Historic Places.
The Queen Mary Tea Room did not disappoint. It was a rainy day but cleared up just before arriving at the ship. We sat near a window which overlooks the Queensway Bay. The four of us all had the Windsor Tea; they also serve lunch. The staff here was quite attentive and was able to get us what we needed before we really needed it. As usual we were all quite stuffed by the end of our visit.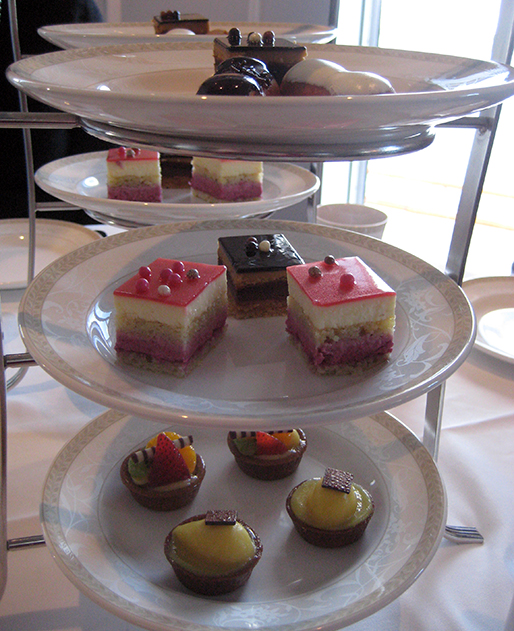 There is currently an exhibit with Princess Diana memorabilia. While we did think about going, Debbie and Kim said they had gone to Kensington Palace while they were in England in 2002. I said I had been there in 2001. We all thought it would be similar to what we had already seen.