Millennium Biltmore Hotel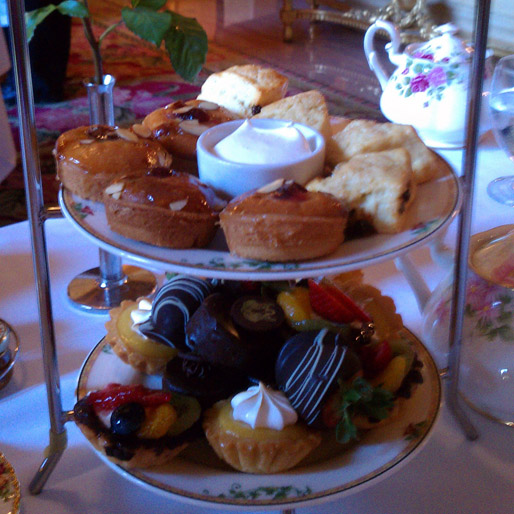 For about 16 years now, my mom and I have been going to tea at many locations throughout Southern California. We have tried hotels, strip malls and cute little cottages. We certainly have our favorites and have rarely gone to the same place twice. Two years ago, we started going with my mom's friend since high school, Debbie and her daughter, Kim. It is always an enjoyable afternoon out. I am amazed how full I get after eating tiny finger sandwiches and scones. It must be the several pots of tea I drank!
Last weekend we went to the Millennium Biltmore Hotel in Los Angeles. What a gorgeous hotel! It was originally built in 1923 and considered the largest hotel west of Chicago. In 1969, the hotel was designated a Cultural Historical Landmark. The Spanish/Italian décor was magnificent. The interior features hand painted and vaulted ceilings, polished wood-paneled walls and carved decorations. The legendary Academy Awards were held here in the 1930's.
Our afternoon tea was served in the former lobby which is now called Rendezvous Court. We sat next to the rose marbled fountain, which was the perfect location to relax for a couple of hours. We all had the Victorian Tea which includes a pot of tea, assorted tea sandwiches, scones and miniature pastries. I think we all liked the scones and pastries more than the sandwiches. And we certainly appreciated Kim's choice of location.
Biltmore Los Angeles:Tea Information