Sour Cream Pound Cake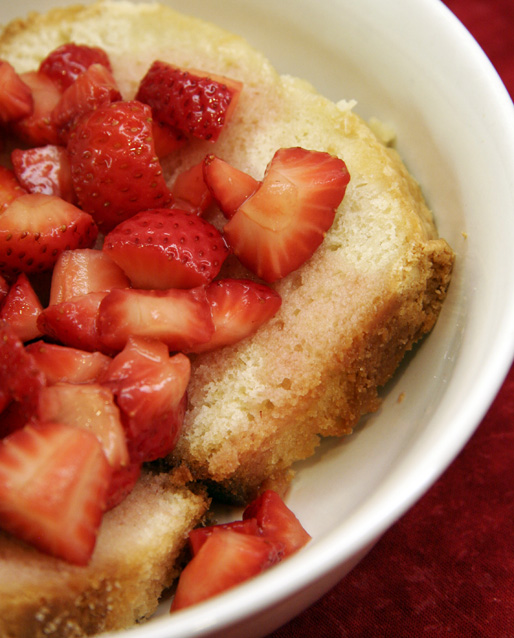 This time of year is all about strawberries. Who doesn't love a fantastic Strawberry Shortcake? For me, it isn't just about finding perfect juicy, red strawberries. It is having a great "shortcake" or pound cake that makes the whole dessert. I came across the easiest recipe from Paula Deen. This time I baked it in loaf pans and I love how the top will form a slight "crust". It is not only moist, but slightly dense and delicious.
Sour Cream Pound Cake
Printer Friendly Version
1/2 pound (2 sticks) butter
3 cups sugar
1 cup sour cream
1/2 teaspoon baking soda
3 cups all-purpose flour
6 large eggs
1 teaspoon vanilla
Preheat oven to 325 degrees F.
In a large mixing bowl, cream the butter and sugar together. Add the sour cream and mix until incorporated. Sift the baking soda and flour together. Add to the creamed mixture alternating with eggs, beating each egg 1 at a time. Add the vanilla and pour the mixture into a greased and floured 10-inch tube pan or 3 loaf pans.
Bake for 1 hour 20 minutes.
Adapted from: Paula Deen