Cherry Chocolate Cake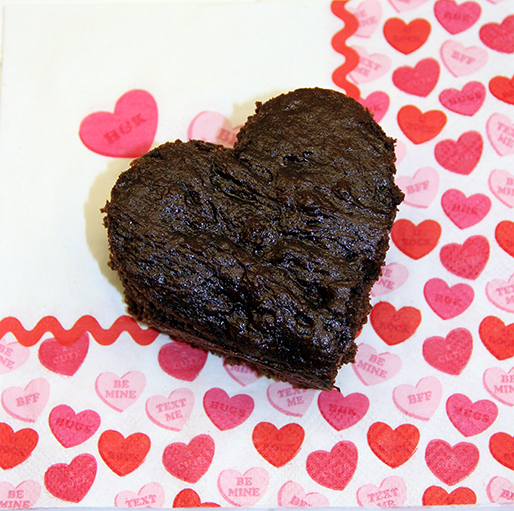 Happy Valentine's Day!
I previously posted about Valentine's Day 2012 and 2013 but I have yet to talk about our family famous Cherry Chocolate Cake. My mom can't remember where she got this recipe but has had it for a very long time. I was in grade school, maybe around 10 years old, when my dad asked if I wanted to help make my mom a birthday cake. Let me preface by saying at this point, I wasn't in the kitchen very often. There are only four ingredients and the directions say to mix by hand. I looked at my dad and said, "EW, I'm not going to mix this with my hand!" My dad had to explain to me "by hand" means no stand mixer or hand mixer, just stirring with a spoon. The reason is so you don't crush the cherries. Afterwards, this cake got renamed in our family as the Stir by Hand Cake.
It's one of my favorites not only because it's so easy, but the pie filling makes this cake super moist. I've seen many versions of this recipe online but nothing beats the simplicity of this one. Plus, I love the addition of the almond extract instead of vanilla, it really boosts the cherry flavor. You can spread your favorite frosting on top, but I love it just the way it is. Since my kids were little, I've served this every Valentine's day for dessert. Remember my last post about my youngest not liking cake too much? Nothing gets him more excited for Valentine's day than this cake. And he will always ask for seconds…and thirds!
Cherry Chocolate Cake
Printer Friendly Version
1 Chocolate cake mix (no pudding kind)
1 tsp. almond extract
2 large eggs, beaten
1 21-oz. cherry pie filling
Preheat oven to 350° F.
Mix all of the above ingredients by hand. Pour into a greased and floured 9" x 13" pan.
Bake for 30-35 minutes.